The Environment
The Facts:
HOME CAR WASHING LEADS TO WATER POLLUTION AND WASTES WATER


Most people who wash their cars at home don't realize where the contaminated water goes, or how much is wasted. Home car washing releases contaminated water directly into the environment, or into storm drains intended just for rainwater. This causes pollution in our rivers, lakes and streams. Also engineering studies show that a 5/8" hose running at 50 pounds per square inch uses 10 gallons of water per minute! As many as 100 gallons of water could be used in a ten-minute home car wash – most of it wasted.




PROFESSIONAL CAR WASHES USE WATER SAFELY AND EFFICIENTLY
The Clean Water Act requires professional car washes to pipe their dirty water into treatment facilities, or into state-approved drainage facilities designed to protect the environment. Automatic and self-service car washes also use water-efficient equipment, such as computer-controlled systems and high-pressure nozzles and pumps, allowing them to clean cars thoroughly while conserving water.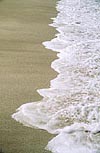 WE HAVE LEARNED OUR LESSONS ABOUT POLLUTING OUR ENVIROMENT
We used to dispose of trash by burning it in open areas, until concern for the environment ended this form of pollution. It's time to recognize that home car washing is another serious kind of pollution – but it can easily be eliminated simply by using professional car washes.